Industry leading features
Our features have come out of the learnings of over 20 years of on-the-job health and safety expertise.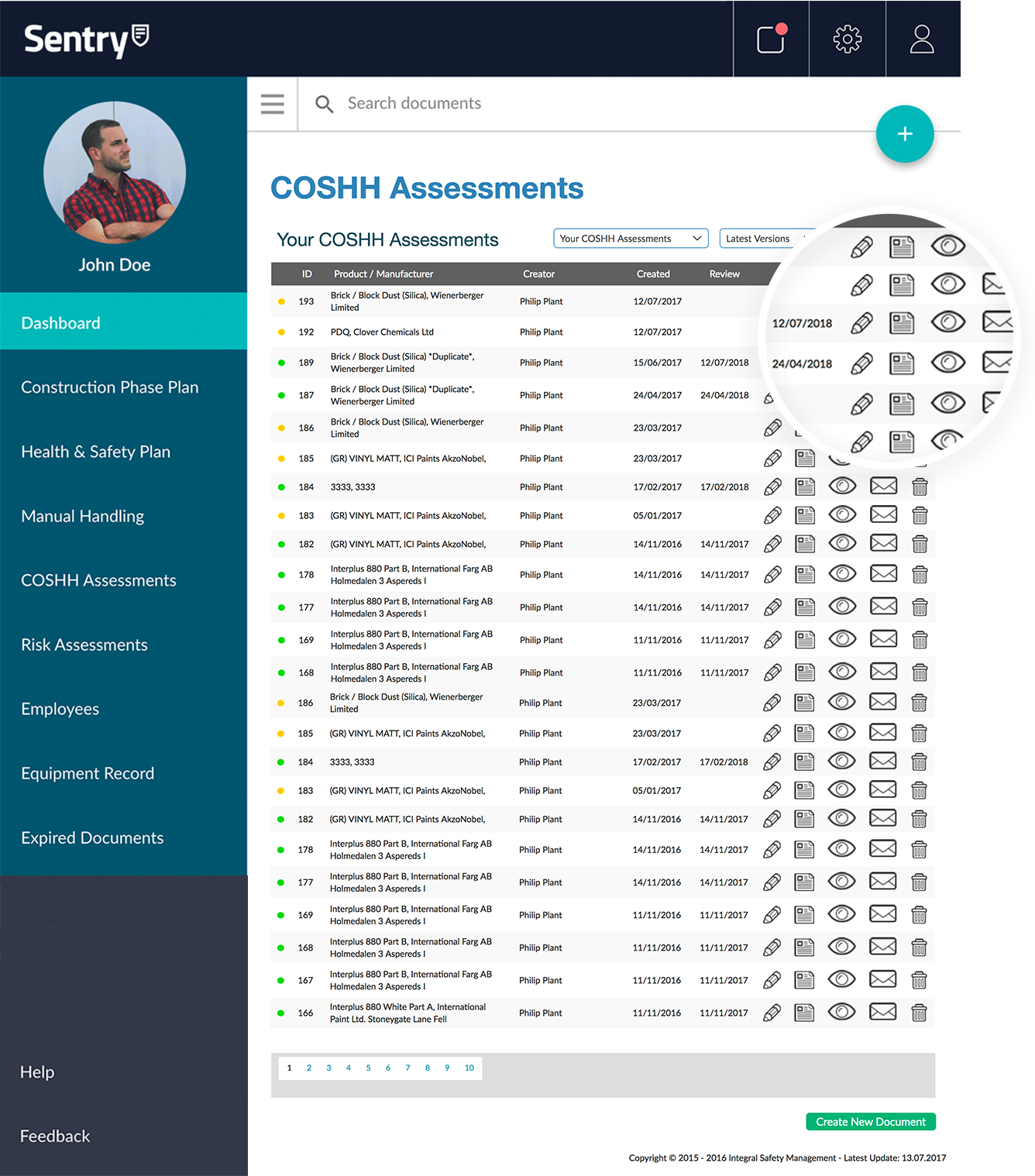 sentry will support you at every step
Simple, fast and effective
Our comprehensive list of features have been designed to take away confusion and get a great job done, fast. Get covered and compliant, with minimum time and hassle.
Branded documents
Add your logo and corporate colour scheme via your dashboard and ensure all of your documents are on brand, consistent and professional-looking.
On the move
Need to get your hands on a policy, COSHH or RAMS fast? Whether you're in the office or out on site, as long as you have an internet connection you can access your files on any device, anywhere.
Keep compliant
We make it easy for you to stay covered and keep compliant. Receive notifications and automatic alerts straight to your dashboard when policies expire or legislation changes so you can act, straight away.
ADDING THAT PERSONAL TOUCH
Your documents. Your brand
Your logo, colour scheme and company details will automatically be added to all of your documents, saving you time and effort every time you produce a new template.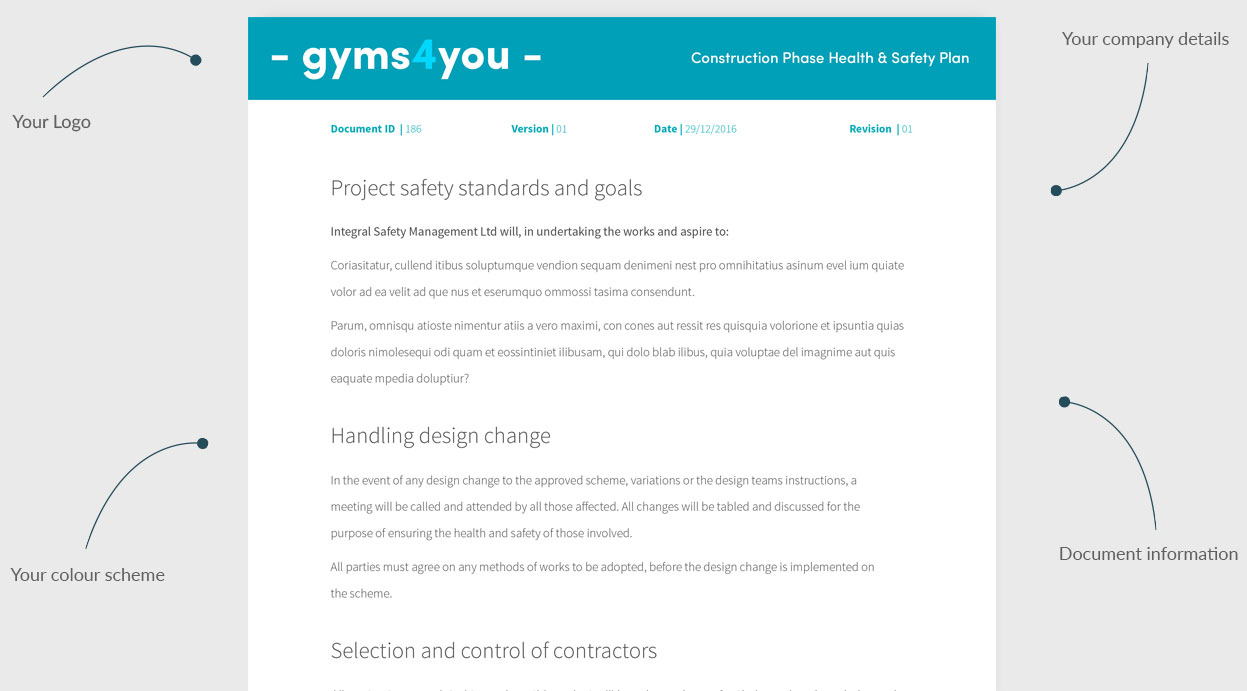 Sentry goes with you
On the move? No problem!
Sentry is a cloud based system, so you can access all your health and safety documentation anywhere, anytime, on any device with an internet connection. No more waiting around for the right documents to arrive. Simply enter your unique user information and get instant access to all of your information and files, even on site.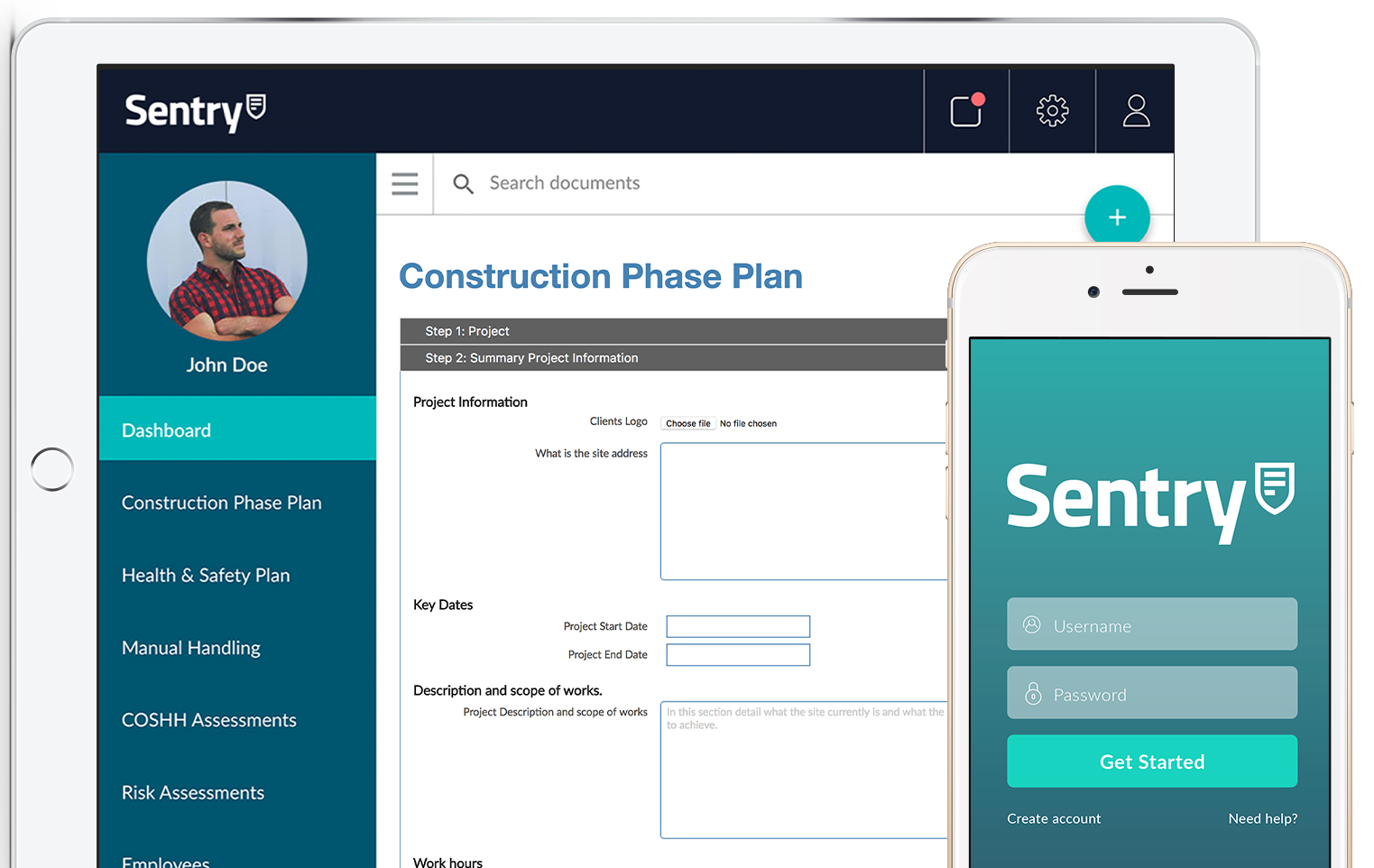 Keeping your documentation secure
Remove the risk, remove the worry
Since 2015, Sentry has been delivering safe and secure health and safety management software to customers of all shapes and sizes cross the UK. With SSL-security, performance monitoring, daily backups, and regular feature releases, you can be sure that you're always getting the latest, best and most secure solution available.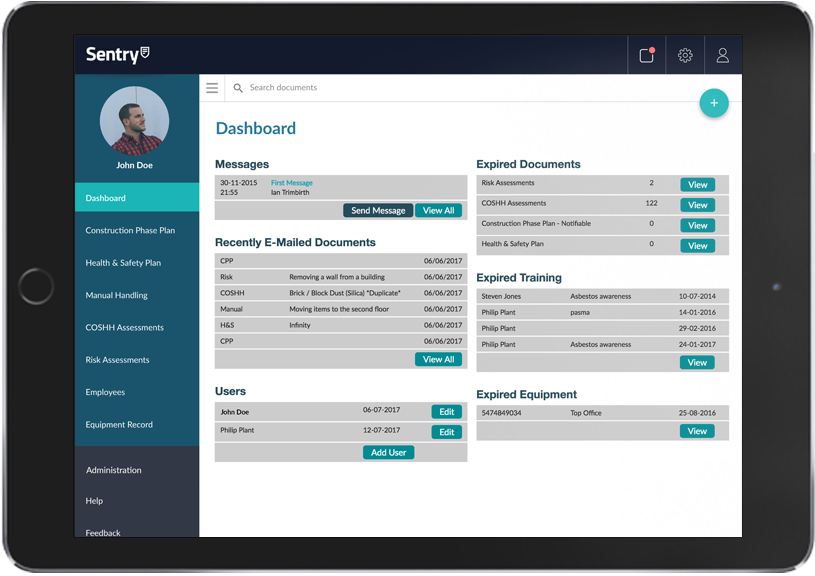 There's so much more
Further features
Customisable templates
We provide a bank of relevant, ready-to-go templates and help find the right one, fast. Every template is customisable, so you can ensure every document is project specific and only includes the parts you need.
All of your files together
No more stacks of paperwork to file and sort. Sentry offers a smart, secure, straightforward way to create, update, manage and store all your documents in one place, online.
Duplicate projects fast
Working on multiple similar projects? You don't have to start from scratch every time. Simply duplicate the full project or individual templates reducing manual handling, duplication and mistakes.
Multiple users
Quickly add everyone in your team to your account and manage their access levels so that they can have full business visibility or only access and collaborate on the projects relevant to them.
One-click PDFs
When you've finished creating your documents make them into a PDF at the click of a button. Email them directly from your dashboard or download them for your own records.
Fast and straight forward
We make short work of COSHH, RAMS and policy documentation, breaking every process down into easy steps so you can get finished fast, get covered and get on with the job.
Have you seen enough?
Book a demo today...
It's free